Building solid wood doors since 1947
Join Our Team
Our shop in Barry's Bay Ontario has been creating custom wood interior and exterior doors since 1947. Using the authentic and naturally beautiful characteristics of wood, Madawaska Doors & Trim consistently crafts each door to perfection using old-world techniques.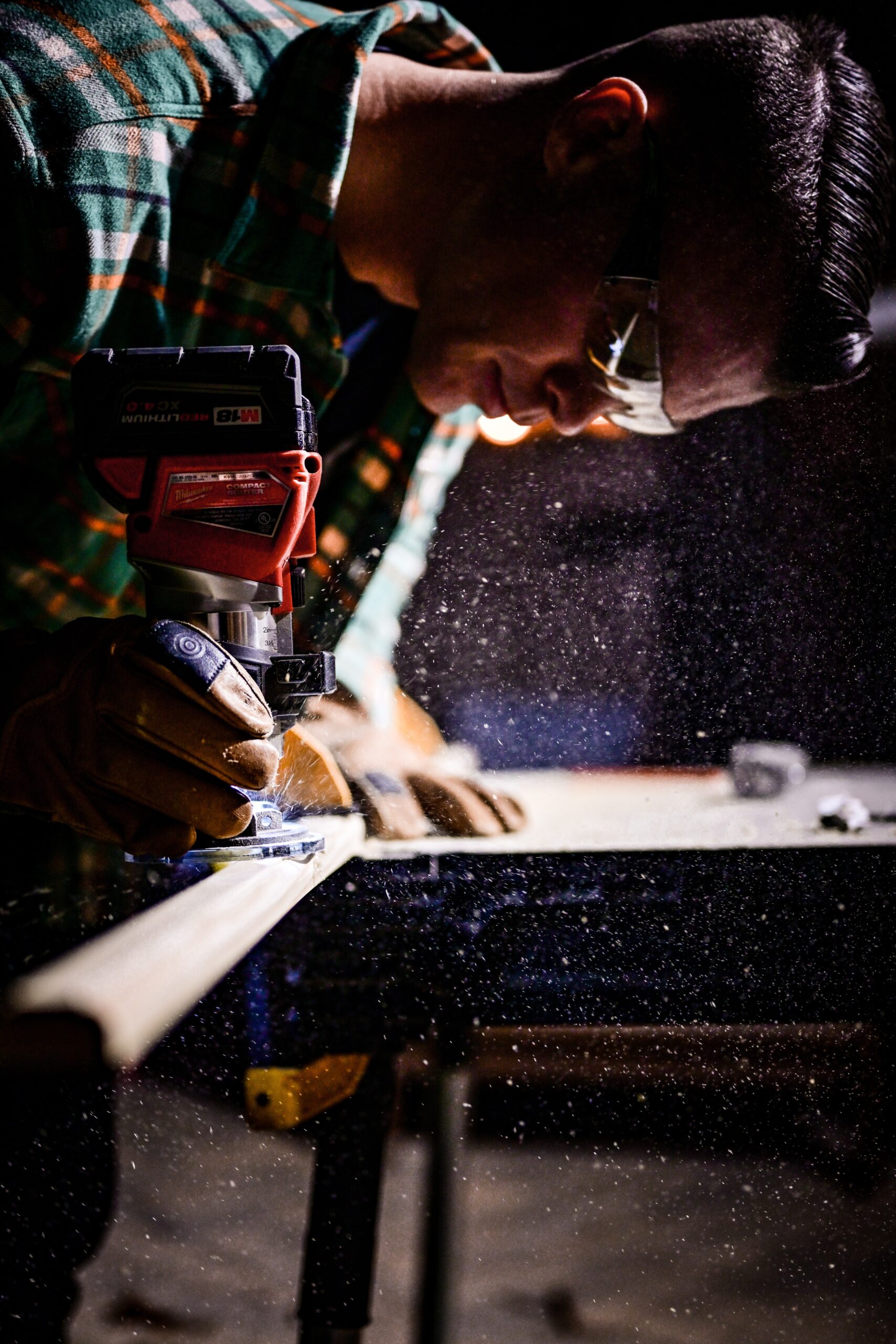 Madawaska is excited to welcome you to the team!
When you join Madawaska, you join a team that is passionate about woodworking and about helping each other. We trust our employees to be the subject matter experts in their roles, and we encourage the sharing of knowledge and skills.
Our business is about striving for excellence, as such, we look for excellent craftspeople who are committed to creating beautiful and unique products for our customers. There's always something new to learn. When working on custom doors, creativity and passion are key.
What's more, when you work with Madawaska, you can expect to be busy at work in Renfrew county where we have been since 1947. What better place to work, than surrounded by beauty and nature near the famous Algonquin Park in stunning Barry's Bay?
If this sounds like your dream come true, take a look at our career opportunities and apply today!
Open Positions
Wood Finisher – Barry's Bay, ON
Looking for another AWESOME team member!!
Come as you are! We are an equal opportunity employer! We are a progressive company and embrace diversity!
We are looking for: An energetic and engaging individual to join our ever-growing team. We have a beautiful environment and incredible culture that rewards excellence and hard work. So, if you are looking for a new challenge in a well-established, fun and exciting company, then we are interested in meeting you. We have a great understanding and relationships within the industry we serve. We are an established Ontario based firm that has multiple Ontario offices, this role is to be filled at 14 Conway Street in Barry's Bay, ON at our plant.
Position Summary and Responsibilities: As the Wood Finisher you will be responsible for shape, finish, and restore our customers' products. As a Wood Finisher, you will be required to examine the product, identify damaged areas, disassemble the basic parts, and smooth or shape the wood. You will also be required to apply finishing lubricants to achieve the desired color and design.
To ensure success as a Wood Finisher, you should have advanced woodworking skills, good knowledge of finishing techniques, and a good eye for detail. A top-class Wood Finisher expertly restores and finishes wooden items to meet the needs of the client.
What can you expect daily? As the Wood Finisher, you will be responsible for:
Meeting with the production manager to discuss project requirements and Occasionally meeting with the customer to discuss finishing and color requirements
Inspecting the wood for imperfections and physical damage.
Repairing broken parts, removing imperfections, and filling in cracks.
Removing old finishing and excess solvent.
Sanding and smoothing the item in preparation for finishing.
Selecting and applying finishing products such as water-borne stains and finishes or water based lacquers.
Inspecting all aspects of the finishing parameters.
Inventory Management and job costing.
Expected requirements & abilities:
High school or College diploma.
Certificate in Woodworking Technology.
Previous experience as a Wood Finisher.
Strong attention to detail.
In-depth knowledge of staining and finishing techniques.
Excellent hand-eye coordination.
Advanced design skills.
Good communication skills.
Experience with hand and power tools.
Proven ability to manage high-stress situations calmly and effectively
Ability to learn quickly and continual job and industry learning demonstrated daily
Do we offer training? All training is paid and provided by our in-house team members. However, all applicants should already be specialists in: Hand Tools, Sand, and customer service. We do not expect to be training anyone in the advanced measures of the topics listed above.
We are a fully the accessible facility if you require accommodations please notify us and we shall accommodate.
Job Type: Full-time
Deep Roots
Our shop in Barry's Bay Ontario has been crafting custom doors with artistry and technique since 1947.
Tailor-Made
From the wood species to your specific measurements, we craft doors that fit your requirements.
Hands-On Process
Communication is key. We stay in contact with our clients every step of the way. Whether through email or phone, our door is always open.