When you want to upgrade your interior design a notch or two, consider making a statement with distinctive mouldings. Add one or more of these features for a trendy yet timeless focal point for your home.
We'll go into detail about different types of mouldings and how each is used, below.
What Do You Mean By Mouldings?
The term "mouldings" refers to strips of wood or other materials used in creating architecture details. Originally, moulding served a purpose and were designed to cover the area where two surfaces joined or provide some protection to expensive walls. These days, mouldings are used mainly for decorative purposes to add interest and detail to the decor.
Mouldings may be painted to either contrast or blend with your wall colour, or left natural to show off a gorgeous wood like red oak or white oak.
Where Can I Place Mouldings?
In theory, you can place mouldings anywhere you want an eye-catching style detail. However, traditionally, different types of mouldings are placed in specific parts of a room:
Around doors and windows
At the join between walls and the ceiling or floor
Dissecting a wall
Positioning trim in these locations stems from a very practical reason: the mouldings kept out drafts or protected walls against scrapes and holes.
Popular Styles Of Mouldings
Crown Moulding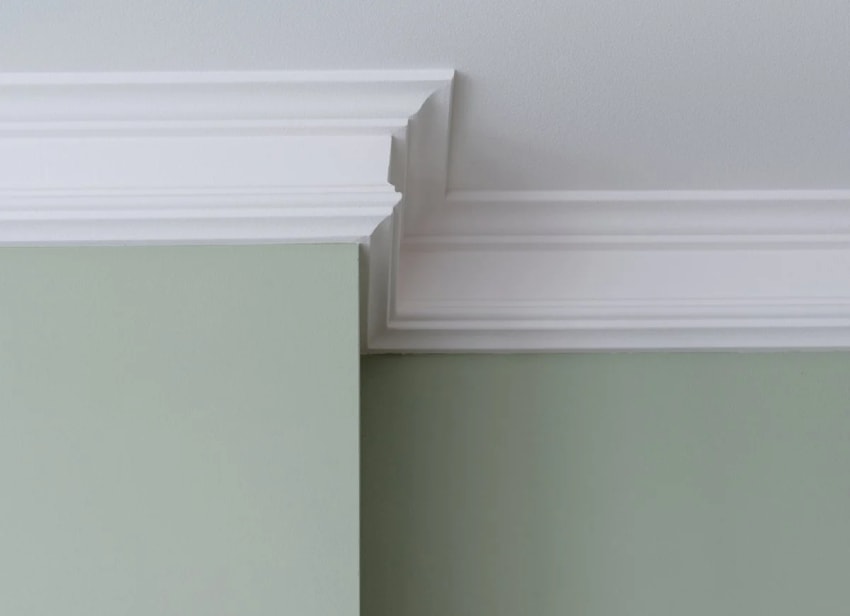 Of all the different types of moulding, crown is the best known and — true to its name — the most regal. Crown mouldings, which connect the walls and ceiling, tend to be very elaborate, with decorative substyles such as dentil or egg-and-dart.
Baseboard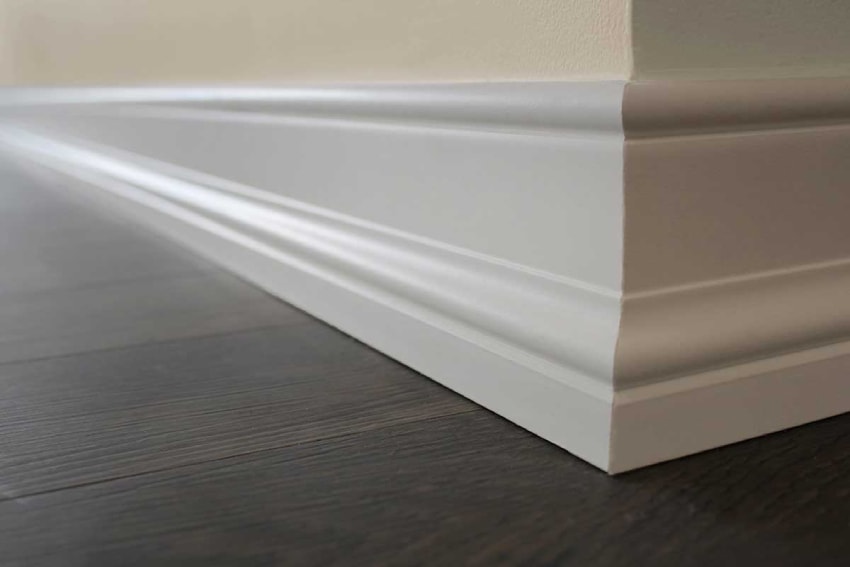 Baseboards are a wooden trim which are placed at the transition from wall to floor. These 3-5" wide mouldings are usually simple in style. Thick and detailed baseboards are the hallmark of classic style.
If your thin modern baseboards could use some sprucing up, try adding a smaller moulding an inch or two above the existing baseboards and paint the space between the same colour as the baseboards to instantly add depth.
Casing
Casings are traditionally 2-3" mouldings which surround the frames of windows and interior or exterior doors. Also known as architraves, casings may be quite intricate to highlight a breathtaking view or to welcome guests to your home. Thicker casings in intricate styles look right at home in a victorian home while plain casings (or no casing at all) can create a clean modern look.
Chair Rail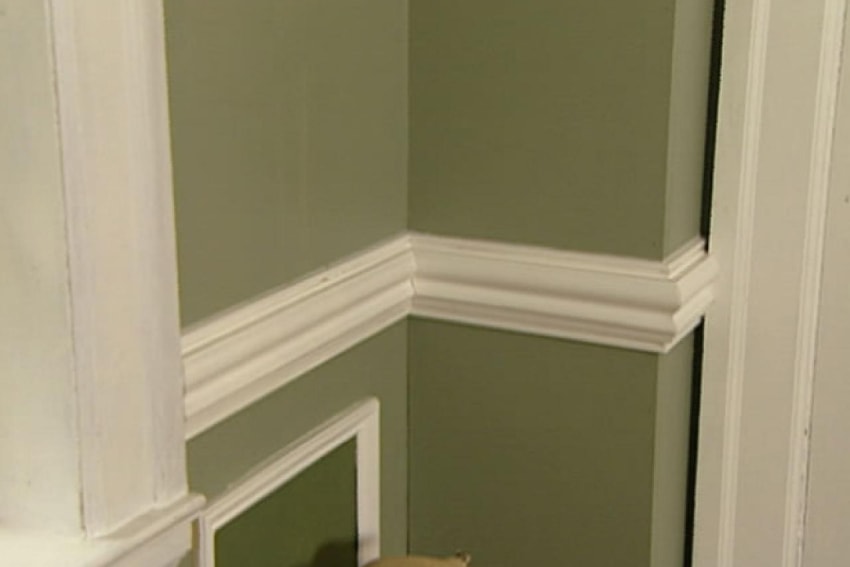 Chair rails are simple narrow strips of moulding, usually 32-36" above the floor or about one-third of the wall height, which add a pleasing sense of proportion. Although many people claim their historical intent was preventing diners' chairs from scuffing the walls, another theory goes that the Shakers of bygone days hung chairs from these rails while washing their floors.
Picture Rail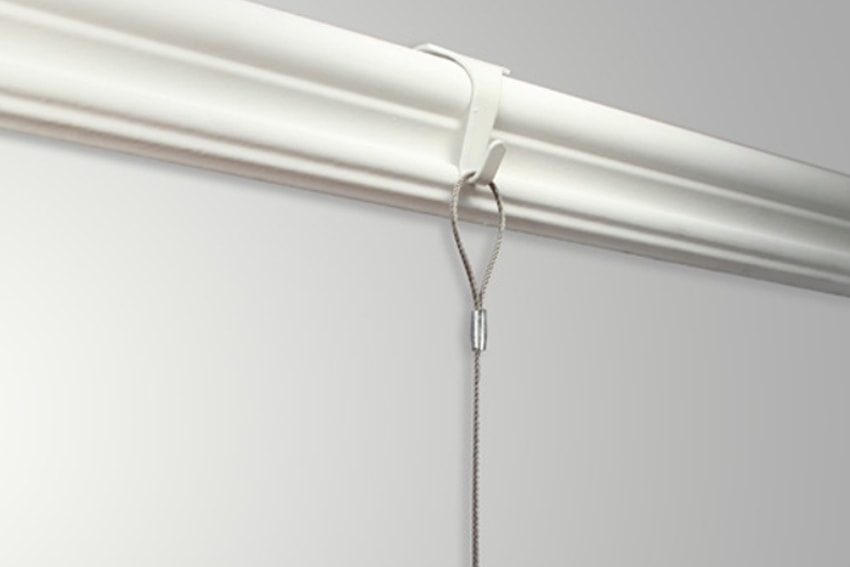 Like chair rails, picture rails are quite narrow, though they are installed much higher up – usually 7-9' feet above floor height. The purpose of picture rails is to allow you to display paintings and photographs without hammering nails into your walls.
Board and Batten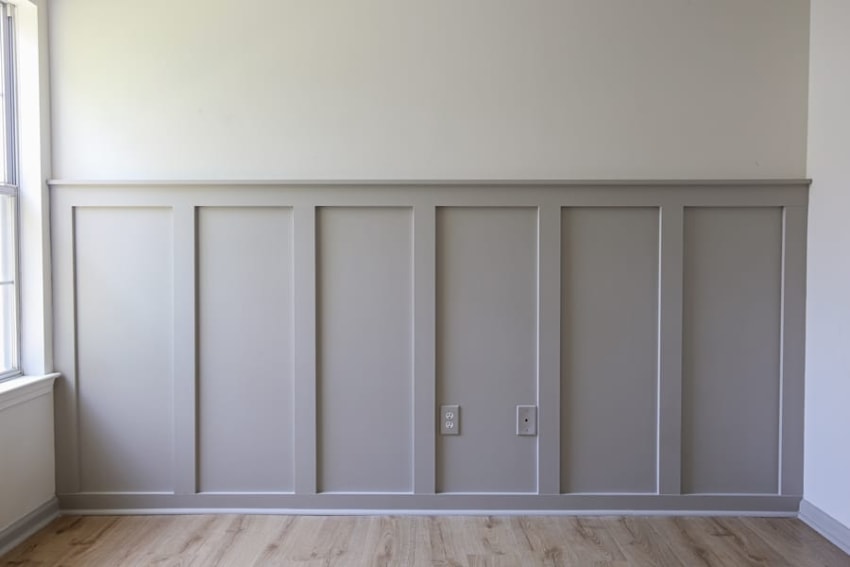 Sometimes called just "batten," board and batten is a moulding applied to hide the space between two adjacent wall panels. It gets its name from the makeup of the wall. Boards are lined up edge to edge and the "batten" is a small piece of trim that hides the edges.
Wainscoting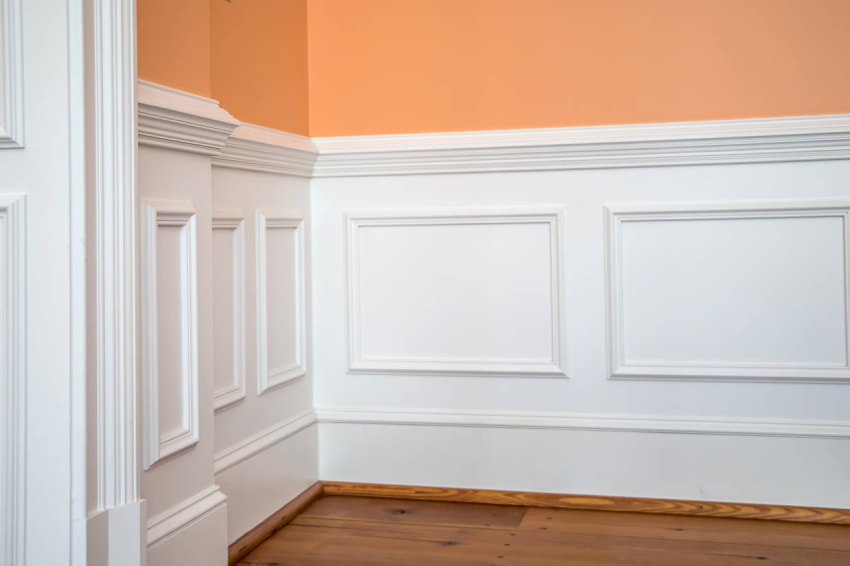 Wainscoting is a form of decorative wood panelling, which is used on the lower 3-4 feet of walls, in most cases. This versatile trim works well in any room of your house and comes in a variety of popular styles, including shiplap and beadboard.
Wood Moulding Materials
Of all the moulding materials on the market today, natural wood is the classiest and most beautiful, Your selection of wood to create lovely mouldings will depend on your budget, the existing style of your home, and your personal taste. Here are some tips to help you decide:
Pine is one of the most budget-friendly woods. It's especially suitable for mouldings that are going to be painted, perhaps in a child's bedroom.
Some wood species have a warm appearance (cherry, for example) while others look cooler. Choose wood according to the "mood" you'd like to create in your home – warm and cozy or cool and elegant.
With most species used for wood mouldings, let the beauty of the natural colour and grain shine! Coat with a transparent finish. (In a moist area like a kitchen or bath, seal the wood against water damage.)
When adding wood mouldings, make sure that they coordinate with any nearby existing woodwork, such as a fireplace mantel or stairway banister.
Custom Mouldings
We at Madawaska are the wood people and "custom" is our middle name. Our business is handcrafting quality home fittings from natural solid wood.
Bring us your ideas or your interior designer's plans for custom wood mouldings. Let's talk about how to bring your decor vision to life!